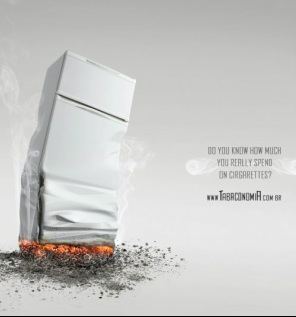 The best time to stop smoking is now.
Smoking trims a decade off lifespan, but those who stop smoking by age 40 regain most of those lost years.
Details of a
smoking study
that analyzed health & death records of American was recently
released
:
"Quitting smoking before age 40, and preferably well before 40, gives back almost all of the decade of lost life from continued smoking," said Dr. Prabhat Jha, head of the Centre for Global Health Research.
Dr. Jha's team found that people who stop smoking between ages 35 and 44 gained about nine years and those who quit between ages 45-54 and 55-64 gained six and four years of life, respectively.
Women and men who smoke both lost a decade of life. Current male or female smokers ages 25-79 had a mortality rate three times higher than people who had never smoked. Never smokers were about twice more likely to live to age 80 than were smokers.
"This study brings out how great the threat actually is, and shows that risks of death from smoking are even larger than previously thought," said Professor Sen, who was not involved in the study. "The result is of great global significance."
Cost of Smoking May Rise
The
Canton Repository
recently reported, "The Affordable Care Act -- 'Obamacare' -- allows health insurers to charge smokers buying individual policies up to 50 percent higher premiums starting Jan. 1, 2014. For a 55-year-old smoker, the penalty could reach nearly $4,250 a year. A 60-year-old could wind up paying nearly $5,100 on top of premiums."
Though insurance companies can no longer deny coverage based on health conditions, they can increase premiums related to dangerous health habits like smoking. It is in the interest of insurance companies to raise these rates to the maximum due to the known health risks and medical expenses. Companies would rather see smokers purchase coverage somewhere else than be stuck with their higher medical costs.
Stop Smoking to Reduce Back Pain
With the health risks becoming clearer than ever and the cost of smoking on the rise, smokers don't need more reasons to quit. However, as doctors of chiropractic, we must mention the back pain connection. Research has increasingly noted an association between back pain and smoking. So much so that treatment guidelines recommend all doctors discuss this with back pain patients who smoke. Scientists have suspected the link to be due to arterial damage from tobacco use slowing the body's ability to heal from injury.
A
recent study
confirmed that smokers who quit can reduce their back pain and disability significantly more than those who continue to smoke. The researchers noted, "Smoking is associated with low back pain, intervertebral disc disease, inferior patient outcomes following surgical interventions, and increased rates of postoperative complications." Those who continued smoking found it very difficult to improve their back condition with medical treatment. The researchers suspect that nicotine itself actually increases pain.
Live longer, save money, and feel better: Stop smoking.