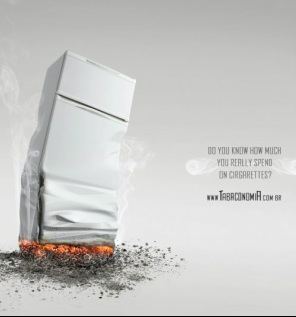 The best time to stop smoking is now.
Smoking trims a decade off lifespan, but those who stop smoking by age 40 regain most of those lost years.
Details of a
smoking study
that analyzed health & death records of American was recently
released
:
"Quitting smoking before age 40, and preferably well before 40, gives back almost all of the decade of lost life from continued smoking," said Dr. Prabhat Jha, head of the Centre for Global Health Research.
Dr. Jha's team found that people who stop smoking between ages 35 and 44 gained about nine years and those who quit between ages 45-54 and 55-64 gained six and four years of life, respectively.
Women and men who smoke both lost a decade of life. Current male or female smokers ages 25-79 had a mortality rate three times higher than people who had never smoked. Never smokers were about twice more likely to live to age 80 than were smokers.
"This study brings out how great the threat actually is, and shows that risks of death from smoking are even larger than previously thought," said Professor Sen, who was not involved in the study. "The result is of great global significance."
Cost of Smoking May Rise