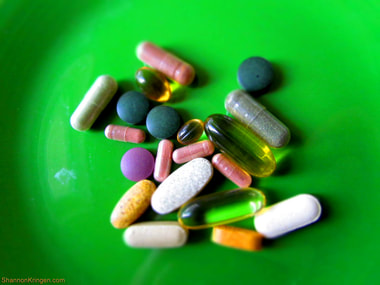 Another reason for mothers to take their supplements before and during pregnancy has been noted in a recent study on autism
.
45,300 children born between 2003 and 2007 were followed up from birth to 2015, for the risk of autism spectrum disorder (ASD). Researchers compared rates of ASD in children from mothers who took folic acid (vitamin B9) and multivitamins before and during pregnancy.

The researchers concluded, "Maternal exposure to folic acid and multivitamin supplements before and during pregnancy is associated with a reduced risk of ASD in the offspring compared with the offspring of mothers without such exposure."

While this study doesn't prove these supplements reduce ASD, it's a strong link that should motivate mothers to take supplements, which are quite safe. The health of a mother is an important determinant of the health of a developing baby. Eating well and taking supplements can help both mother and child during and after pregnancy. Mothers should also try to eat whole foods and avoid sweeteners, processed foods, and additives as much as possible. Physical problems during pregnancy can be addressed with safe and effective drug-free treatment like chiropractic care. A health pregnancy, helps create a healthy baby.