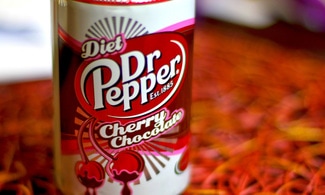 A recent study of those consuming artificially sweetened drinks confirmed a link to increased risk of stroke and dementia
. This study shows once again that sugary sweeteners aren't the only ones that are likely to be bad for your health.
Not so sweet?
With the risks of sugary drinks recognized more and more, consumers have been increasing their consumption of "healthier" diet drinks as an alternative. However, there is no solid research that has shown artificial sweeteners are any healthier than processed sugars. In fact, research has indicated
artificial sweeteners may cause weight gain, increase the risk of diabetes, heart attack, and vascular death
.
A closer look at artificial sweeteners, stroke and dementia
The authors of this recent study found that during a follow-up of 10 years, "higher recent and cumulative intake of artificially sweetened soft drinks was associated with an increased risk of ischemic stroke, all-cause dementia, and Alzheimer's dementia." This link persisted when the data was adjusted for other factors other than cardiovascular risk and diabetes.
With no evidence of clear benefit from artificial sweeteners used in diet drinks, and potentially significant risk, we recommend avoiding these beverages or foods whenever possible. There are plenty of other unsweetened beverages to choose from these days and don't forget the best drink ever made - water. Drop the artificial sweeteners and save yourself from the risk of stroke and dementia.