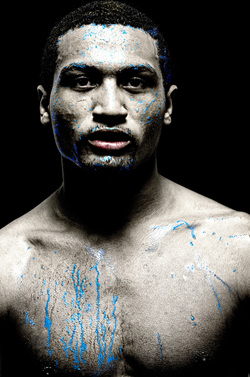 Top athletes are currently competing in London at the Summer Olympics to be crowned the strongest, fastest, most accurate in the world, and perhaps in history. The separation between gold and empty hands is often a split second or a fraction of a point. So what are the world's best athletes doing to gain a competitive edge over their opponents?
Performance Enhancers: Sports Drinks vs. Bananas
We have been trained by Gatorade to believe we need their colorful sugar water to perform at our best. Commercials show their scientists working with athletes in the lab to determine the best formula
to unlock the secret of record-breaking performance. Professional athletes sweat neon green, red, and blue as they accomplish feats of superhuman strength. Olympic athletes are guzzling sports drinks by the gallon, right? Probably not.
What's the research say about sports drinks' performance claims?
A recent study reviewed 431 performance-enhancing claims for 104 different sports drinks and other products
. Half of the products referenced no research for their claims, with the rest relying on 146 referenced studies. Half of those studies could not be reviewed. Only 3 studies out of 146 were determined to be of high quality. Conclusion: proof that sports drinks or other performance-enhancing products work is sorely lacking.
The battle of sports drinks vs. bananas
Another recent study compared the performance of cyclists drinking a sports drink vs. eating a banana.
"Trained cyclists consumed either a cup of carbohydrate drink or half a banana every 15 minutes during a 75-kilometer simulated road race lasting 2.5 to 3 hours. Blood samples taken from the cyclists before and after the exercise were analyzed..."
The winner of this athletic bout was bananas. Performance levels were similar in both groups, but bananas had the advantage:
Bananas win as performance enhancers!
"The bananas provided the cyclists with antioxidants not found in sports drinks as well as a greater nutritional boost, including fiber, potassium and Vitamin B6, the study showed. In addition, bananas have a healthier blend of sugars than sports drinks...'This type of research shows that you can have healthier carbohydrate sources before and after exercise that will support athletic performance just as well as a sports drink.'"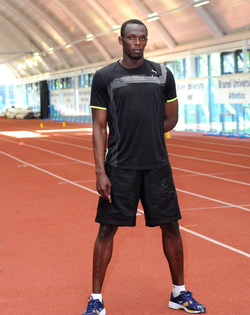 Chiropractic keeps Bolt running.
Usain Bolt, the World's Fastest Man's Treatment Secret
Usain Bolt hasn't become the five-time World and three-time Olympic gold medalist, world record holder in the 100 meters, 200 meters, and 4×100 meters relay without taking proper care of his health.
A doctor of chiropractic from Florida has been the official Chiropractor of the Jamaican Olympic Team since 1996. One of his patients is Usain Bolt, the world's fastest man. Chiropractic care helps keep Bolt healthy and performing at his best.
With stiff competition in London, he'll need every advantage he can get to extend his reign as the world's fastest man. Unfortunately, his fastest competitor is also on the Jamaican team sharing the same doctor of chiropractic, and over 50 other chiropractors are official Olympic team physicians treating athletes. Bolt better go eat some bananas.
Enhance your performance and your health naturally, with chiropractic care and proper nutrition. We recommend keeping the consumption of sports drinks to a minimum. These are designed to benefit only those athletes performing at an intense level for prolonged periods of time. Even those athletes are just as likely to benefit from a healthier snack, like a banana and drink of water. You don't need sports drinks to be the healthiest man in the world; just proper nutrition and a good doctor of chiropractic.