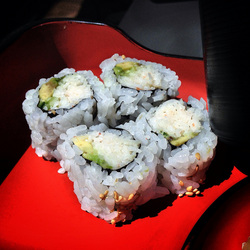 Two studies on diabetes have been in the news recently. One looked at the relationship of
diabetes and consumption of white rice
, while the other looked at
diabetes and sleep
.
Diabetes & Rice Consumption
A meta-analysis reviewed four studies covering 13,284 cases of type 2 diabetes among 352,384 participants over 4 to 22 years. The researchers found those eating the highest amount of white rice have a 27% greater risk of developing diabetes.
Results showed with each increase in rice serving per day, risk of type 2 diabetes rose by 11%.
These results are not surprising considering white rice is a processed food that is high in carbohydrates. Processed grains tend to spike blood sugar levels and increase insulin resistance, leading to a higher risk of diabetes or worsening of the condition for those who already have it. Even whole grains like whole brown rice or wild rice should be consumed in limited quantities to avoid their high level of sugars.
Further research has linked reduced insulin sensitivity to increased inflammation, which leads to a variety of chronic health problems. To reduce your risk of diabetes and other chronic problems, avoid processed/refined grains and limit whole grains in your diet.
Diabetes & Sleep
Prior population studies have indicated there is a link between lack of sleep and increased risk of diabetes and chronic conditions. Researchers have now published the results of an experiment that confirmed the link in a lab.
"Healthy adults spent >5 weeks under controlled laboratory conditions in which they experienced [optimal] sleep, 3 weeks of sleep restriction (5.6 hours of sleep per 24 hours) combined with [abnormal day length], followed by 9 days of recovery sleep with [normal 24 hour days]."
The researchers checked blood sugar levels throughout the experiment and found an increase in blood sugar when sleep was restricted or disrupted. Once sleep returned to normal, blood sugar levels improved again.
Researchers concluded that restricted or disrupted sleep "
alters metabolism and could increase the risk of obesity and diabetes."
Our advice may not be easy, but it is simple: sleep well.
And if you really want to avoid diabetes, don't wake up in the middle of the night to eat rice.