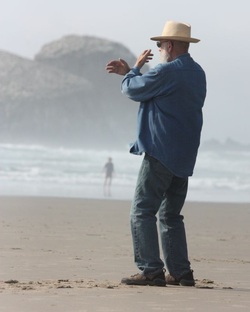 Tai chi can help with balance and stability.
Exercise has been recognized as an important part of the management of Parkinson's disease to slow the deterioration of motor function and to prolong functional independence. Now research on alternative forms of exercise, such as tai chi, are showing potentially more improvement in balance, gait, and function in patients with Parkinson's disease.
In the four-year project funded by the National Institute of Neurological Disorders and Stroke, researchers randomly assigned 195 patients to one of three exercise groups: tai chi, resistance training, or stretching. The patients participated in 60-minute exercise sessions twice a week for 24 weeks.
The results of the study showed that the tai chi group performed consistently better than the stretching group in how far they could lean in any direction without losing balance, as well as demonstrating better levels of directional control of the body and walking ability, such as longer stride length. Tai chi participants also outperformed those in the resistance training group on the balance and stride length measures.
Finally, tai chi training was shown to significantly lower the incidence of falls compared to stretching, and was as equally effective as resistance training in reducing falls.
Read more...
Exercise is an important part of maintaining health and mobility as we age. Improved balance is one of the many benefits researchers have documented with regular exercise. Tai chi is becoming increasing popular as a low to moderate intensity exercise option for any age. It can be performed almost anywhere and does not require equipment. For those looking to improve their balance or general health, tai chi is a great exercise to consider.