You Are Your Habits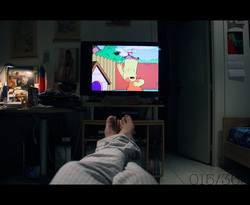 Start good habits.
"We are what we repeatedly do. Excellence then is not an act, but a habit."
~~ Aristotle
Sow a thought, and you reap an act;
Sow an act, and you reap a habit;
Sow a habit and you reap a character;
Sow a character, and you reap a destiny.
Changing your habits will change your life. Author Brian Tracy wrote
, "Successful people are simply those with successful habits."
Whether you want to get healthier, lose some weight, be more productive or be happier... try changing your thoughts and actions to change your habits. Discard some bad habits... and add some positive new ones. Commit to good eating habits. Commit to a regular exercise habit. Commit to to form the habit of regularly feeding your mind by reading positive books. Commit to the habit of listening more closely to others to understand them better. Commit to build a habit of routinely looking for the good in others and applauding them for the good you see. Commit to the habit of positive self-talk. You can form positive new habits... and change your life.
Here are a few more quotes on habits:
"Could the young but realize how soon they will become mere walking bundles of habits, they would give more heed to their conduct while in the plastic state."
~~ William James
"Our character is basically a composite of our habits. Because they are consistent, often unconscious patterns, they constantly, daily, express our character."
~~ Stephen Covey
"Make a habit of two things: to help; or at least to do no harm."
~~ Hippocrates
"Each year one vicious habit discarded, in time might make the worst of us good."
~~ Benjamin Franklin
"The habit of being happy enables one to be freed, or largely freed, from the domination of outward conditions."
~~ Robert Louis Stevenson
Dr. Rick McMichael
_
---
---