What You Do If Injured in an
Auto Accident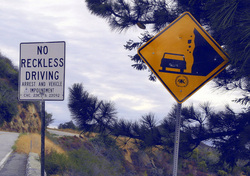 Chiropractic helps auto injuries
Call the police and indicate any suspected injuries.
Get evaluated immediately by a paramedic or go to the hospital if significant injury is suspected. It is better to be evaluated than to assume you are okay.
Schedule an evaluation of your injury at McMichael Chiropractic.
Ice may be used initially, 20 minutes each hour, to reduce pain and inflammation.
Remember: Appropriate treatment is most effective when started soon after the injury, before the acute injury can develop into a chronic problem.
---
---