Pursue Your Purpose --- Persistently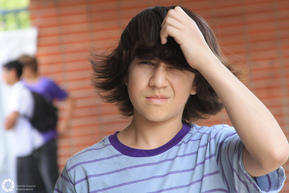 What's your purpose?
Why do I get up on Monday morning... or any morning? What is the purpose of my life? What are my unique talents and skills? How can I use my talents to serve others? These are all good questions to ask ourselves on a regular basis. These questions can lead us to discover: ourselves, our strengths and our purpose in life. What is your purpose? How can you best serve others?
Physician and Nobel Peace Prize recipient Albert Schweitzer wrote,
"I don't know what your destiny will be, but one thing I know: the only ones among you who will be really happy are those who will have sought and found how to serve."
Purpose in our work is one of the greatest of blessings and critical to our well-being.
Actively pursuing our purpose
brings meaning to our lives and gives us a reason for looking forward to each day. Living with purpose brings joy to our work and real happiness to our lives.
We must not wait for things to happen...or wait for someone else "to do it." We should not sit back and wait to be called... or wait for that perfect opportunity before acting. If we do, we will be disappointed and discontent. Instead,
we must see what we can do today, and do it!
We must be willing to
live life openly and fully, actively pursuing our purpose
. We should acknowledge our human-ness and remember to give ourselves credit where we have done well, enjoying the journey of a purposeful life.
Let your work be a reflection of your heart and soul.
Laugh, love and live with purpose... every day!
Dr. Rick McMichael
_
---
---