Infertility in Women Linked to Low-Fat Dairy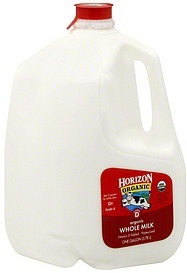 Don't be scared of fat.
A
study published in the journal Human Reproduction
suggests that eating low-fat dairy foods can reduce a woman's fertility by interfering with ovulation.
Researchers from Harvard School of Public Health and Brigham and Women's Hospital and Harvard Medical School, Boston, followed 18,555 married, premenopausal women without a history of infertility who attempted a pregnancy or became pregnant during an 8-year period. Diet was assessed twice during the study using food-frequency questionnaires. Researchers were concerned that lactose and milk fat could interfere with fertility. They were half right.
Result of the study showed lactose does not affect fertility. However, high intake of low-fat dairy foods may increase the risk of anovulatory infertility, while intake of high-fat dairy foods may decrease this risk.
Similar studies have indicated increased risk of health problems when low-fat dairy is consumed instead of whole-fat dairy.
Bottom line

: Regularly eating low-fat dairy instead of whole-fat dairy could cause infertility in women.
If you like dairy, go for the real thing! Minimally processed, full-fat dairy is the way to go - milk, yogurt, and cheese.
It tastes better, and is better for you.
---
---