Rick A. McMichael, DC, FACC, FICC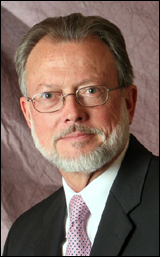 Your Canton Ohio Chiropractor
Dr. Rick McMichael graduated from Logan College of Chiropractic, St. Louis, Missouri in 1972. He holds licenses in Ohio and Florida. He has practiced in Canton, Ohio since 1974. Dr. McMichael graduated from Glenwood High School. He then attended Kent State University before matriculating to Logan College of Chiropractic in St. Louis, Missouri. He is a member of the North Central Academy of Chiropractic, the Ohio State Chiropractic Association and the American Chiropractic Association.

Dr. McMichael is well known within the chiropractic profession for his work in a number of organizations. He was appointed by Governor Voinovich as a member of the Ohio Board of Chiropractic Examiners (now called the Ohio State Chiropractic Board). He served on the Board for 8 years, two years as President. He also served the Ohio State Chiropractic Association as President and Chairman of the Board, being selected as their Chiropractor of the Year. Dr. McMichael continues to serve his profession on the national level, and is past Ohio Delegate for the American Chiropractic Association (ACA) and Past President of the ACA.

Dr. McMichael was appointed to the Department of Defense Oversight Advisory Committee in 1994. This committee helped oversee the implementation of chiropractic care within the Department of Defense. Chiropractic care is now available in all branches of the armed services. Dr. McMichael also served on a similar Chiropractic Advisory Committee for the Department of Veterans Affairs, at the request of the Secretary Anthony Principi. These advisory committees, made up of DCs, DOs, MDs and PTs, helped to ensure that our nation's active duty troops and veterans have appropriate accessibility to the best of modern health care, including the skilled care offered by Doctors of Chiropractic.
---
---