Consumer Reports: Chiropractic Best Back Treatment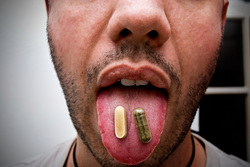 NOT the best back treatment
(WebMD)
Consumer Reports surveyed 14,000 subscribers with back pain and compared satisfaction with treatment.

Chiropractors had the highest rating of highly satisfied patients. Patients were more likely to be highly satisfied with chiropractors than physical therapists, acupuncturists, specialists, or primary care doctors.

The survey also showed that 55% of people receive an opioid pain reliever for back pain even though there is little research to support their use, and they can cause significant side-effects.

More patients are choosing to fix their problem instead of covering it up with medication. Next time you have a problem, choose chiropractic as the best back treatment.
---
---