Choose the Best Pillow & Mattress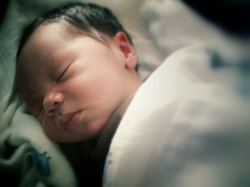 Sleep like a baby with the best pillow & mattress
You spend a third of your life sleeping, so a quality mattress and pillow is a good investment. It is important to choose a mattress and pillow that provides support and comfort.
When selecting a mattress, look for one designed to:
Conform to the spine's natural curves and to keep the spine in natural alignment.
Distribute pressure evenly across the body to help circulation, decrease body movement, and enhance sleep quality.
Minimize transfer of movement from one sleeping partner to the other.
When selecting a pillow, look for one that is designed to:
Keep the spine in natural alignment.
Support the head.
Support different sleep positions.
Eliminate pressure points.
Be Hypoallergenic.
To avoid contact with the flame-retardant chemicals sprayed on mattresses (that can be absorbed by the skin), you may also want to consider a mattress cover or natural mattress that is made without these chemicals.
---
---