Avoid Winter Back Pain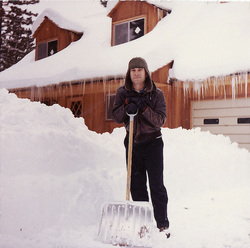 Be smart & avoid winter back pain
Every season brings physical activities that haven't been done in a while and can lead to back pain. With winter comes shoveling, marathon shopping, and maybe even sledding. Use these tips to avoid winter back pain:
When shoveling snow, push the snow instead of lifting and throwing it. Avoid twisting & bending.
Frequent shoveling of light snow is easier than waiting and trying to move heavy snow.
When holiday shopping, make trips to the car to drop off gifts so you're not breaking your back with an armload of shopping bags.
Take your time on the ice. Move slowly with a wide stance to keep your feet under you.
If you want to act like a child again, just watch out for large bumps under the snow that rocket you off your sled.

---
---