Who is Your Health Coach?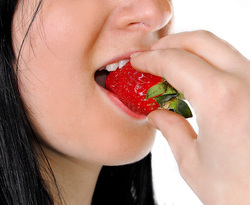 Make healthy choices
Who is your coach? Who are you coaching? All of us need a coach to help us reach our full potential. Coaches help us master the fundamentals. Coaches keep us focused on the most important things and encourage us to persist until we reach success. Each of us can also be a coach to others... our children, our patients, our students, our friends and our colleagues. Good coaches change people's lives for the better. Look for opportunities to share your coaching talents with others.
One of the most important coaches is our
health and wellness coach
. Doctors of Chiropractic (DCs) are excellent health coaches. As conservative, holistic providers, DCs care for each patient as a whole person with attention to long term wellness from day one. DCs set treatment plans to address the triad of health... physical, mental and chemical components. The physical component relates to correcting structural imbalance and dysfunction, improving mobility and posture and ensuring full function in the activities we enjoy. The mental component relates to focusing on the positive, reducing our stress levels and learning to breath correctly and enjoy quiet time/meditation for relaxation and centering. The chemical component relates to following good dietary habits, avoiding toxins, drinking plenty of water, enjoying the vitamin D benefits of sunshine... and more. Wellness and optimal health is about avoiding risks (e.g. smoking, excessive alcohol, unnecessary drugs) and building healthy habits (e.g. regular exercise, adequate rest, whole food diet) and making other life style modifications as needed.
Who is your health coach? Are you addressing all the components of health... the fundamentals of wellness? Are you practicing those fundamentals every day? Are you preparing to be as optimally healthy? Are you confident that you are as healthy as you can be... or that you are on track to reach that goal? If not, it's time to choose your health and wellness coach, set your wellness plan and get in the game-- to reach full function and optimal wellness. Good luck!
Enjoy a few great quotes from some great coaches:
"
Things turn out best for the people who make the best of the way things turn out."
-- John Wooden
"
The will to win is meaningless without the will to prepare!"
— Joe Gibbs
"
Setting a goal is not the main thing. It is deciding how you will go about achieving it and staying with that plan."
— Tom Landry
"
The harder you work, the harder it is to surrender."
— Vince Lombardi
"
Confidence comes from being prepared."
— John Wooden
"
All right mister, let me tell you that winning means you're willing to go longer, work harder, give more than anyone else."
— Vince Lombardi
"
The quality of a person's life is in direct proportion to their commitment to excellence, regardless of their chosen field of endeavor."
— Vince Lombardi
"
Do not let what you cannot do interfere with what you can do."
-- John Wooden
"
The difference between a successful person and others is not a lack of strength, not a lack of knowledge, but rather in a lack of will."
— Vince Lombardi
"
Excellence is the gradual result of always striving to do better."
— Pat Riley
Dr. Rick McMichael
_
---
---