What is WellCare?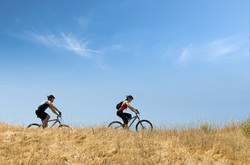 Chiropractic Care is WellCare
"Wellcare" is a new way of approaching health for most people. Being healthy doesn't only have to mean the absence of illness, it's about living life to the fullest, not tomorrow, but now. Chiropractic care can play a key role in keeping you active and healthy.

In many cases the word "wellness" has been watered down and distorted to the point that its original meaning has been forgotten."Wellcare" is about what "wellness" should be and once was. It is not about taking medicine or drinking diet soda. It is not about counting calories. "Wellcare" is about your body and mind functioning at its best. It is about reaching your optimal health naturally.

Too many people settle for average when considering their personal health. They accept aches and pains or extra weight or frequent digestive problems. They use excuses like "I'm getting old" or "these problems are normal." It's time to stop confusing common with normal. Aches and pains may be accepted as common, but they are not normal. Obesity is now common, but it is not normal. Why be satisfied with poor health?

Wellcare offers the opportunity to stop being health underachievers and start being health superachievers. Relying on pain to tell you when you have a health problem is like waiting until you can't breath to realize you are under water. Pain tells the body "wake up, you're not paying attention to me - make a change before it is too late." Pain is not the first warning signal, it is one of the last. Can you imagine what it would be like to solve your problems before they cause pain?

Wellcare is designed to use the powerful tools that Doctors of Chiropractic employ - adjusting, exercise, nutrition, and lifestyle recommendations - to dramatically change the lives of patients. Preventing future health problems instead of waiting for problems to occur is an empowering way to live. Take advantage of what chiropractic care has to offer.
---
---