Time is the Great Physician (Musings on Time)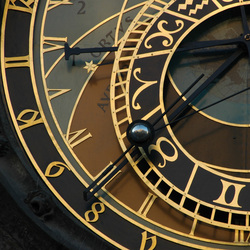 Time is precious.
Stop... for the moment... and contemplate that precious commodity--
time
.
Let each of the following quotations spark your positive thoughts of
time
... time spent having fun, time spent enjoying family, time spent traveling, time spent doing what you love, time spent loving, time spent helping, time spent healing, time spent growing, time spent learning, time spent sharing and time spent caring.
Be thankful for the
time
you've been given and for all the special people in your life who share it. Make the most of each hour and each day. Bless this day, and be thankful in it. Bil Keane said it well,
"Yesterday's the past, tomorrow's the future, but today is a gift. That's why it's called the present.
" Enjoy contemplating these thoughts on
time
.
"Time is but the stream I go a-fishing in."
-- Henry David Thoreau
"You may delay, but time will not."
-- Benjamin Franklin
"Time is the coin of your life. It is the only coin you have, and only you can determine how it will be spent. Be careful lest you let other people spend it for you."
-- Carl Sandburg
"We must use time wisely and forever realize that the time is always ripe to do right."
-- Nelson Mandela
"If you don't have time to do it right, when will you have time to do it over?"
-- John Wooden
"Time is the great physician."
-- Benjamin Disraeli
"
How did it get so late so soon?"
-- Dr. Seuss
"Y
esterday is gone. Tomorrow has not yet come. We have only today. Let us begin."
-- Mother Teresa
Dr. Rick McMichael
_
---
---