Home Headache Relief - 7 Quick Tips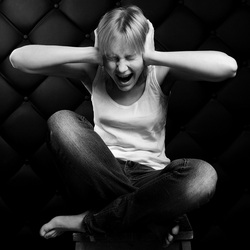 Relieve your headaches
Many Americans suffer from headaches on a regular basis, and even more experience occasional headaches or migraines. After helping numerous headache and migraine patients over the years, our doctors have recognized a few key steps that can be taken at home:
Give your eyes a rest

- especially if you have been stuck staring at a computer or other screen all day. Take a few minutes of quiet time with your eyes closed


Give your body a rest

- a nap can often help give your head a break

Drink water

- some headaches can occur simply from drinking too little water (coffee, soda, and juice don't count). It never hurts to drink a little more water


Take a bath or shower

- the warmth can help relax muscle tension

Ice your neck

- headaches can develop from inflammation in the neck. An ice pack wrapped in a towel can be draped over the neck for 10-20 minutes to provide relief

Eat a healthy meal or snack

- some headaches are triggered by going too long without eating. A healthy snack can help bring you back to life

Stretch

- slowly move your neck through each range of motion: side to side, forward and back, left and right, This should help relax your neck and reduce tension

If your headaches become a frequent problem, you should consult with a doctor of chiropractic
.
Natural treatment and recommendations often provide significant relief for headache patients. Sometimes you need help to figure out what the primary trigger (or triggers) are for your headaches, which can include specific types of food or drinks. To learn more or consult a doctor call (330) 492-1010 or
click here
.
---
---