Break Through Your Barriers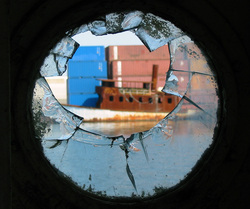 Break Through.
What's holding you back? What's preventing you from achieving more personal growth, better health, or whatever it is that you desire?
Often we avoid making commitments that could open new doors in our life and shift us in a new direction. We may not be totally happy with where we are, but at least we know our way around there. We want to avoid the risk of failure, the risk of making a mistake, the risk of some loss in our life. So, we avoid committing to an objective that will require us to change... to face the unknown... despite the risk. We tell ourselves we want something, but we fail to clarify our objectives or commit to take the action necessary to achieve them.
If you want to move to the next level of creativity, consciousness, and achievement in your life... you must
commit! Commit to speak of your objective with clarity. Declare to yourself, I am committed to_________________________.
As you move toward your objectives, commit to having the courage to persist when the inevitable obstacles arise. Replace any negative self talk with positive affirmations of your successful achievement. Persist with courage... to keep moving forward despite the difficulties.

Do you want a breakthrough to another level in your life? What part of your life would you most like to change or improve? Simply consider an area in your life where you want to achieve a breakthrough. Clarify the breakthrough you desire. Commit to achieving it and pursue it with persistence and expectations of success.

There are no barriers that can stop you once you are committed.


Dr. Rick McMichael
_
---
---