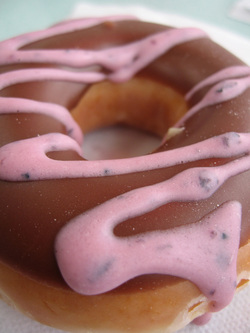 Are trans fats hiding under that frosting?
After years of recognizing trans fat as a safe food additive, the FDA has finally buckled under mounting research that finds no evidence of safety at any level. The FDA announced trans fats are no longer generally recognized as safe and will move toward eliminating them from the American food supply.
Trans fat has been allowed at low levels in a variety of processed foods. Food companies have even been allowed to label packages as "no trans fat" when the food actually has low levels of trans fat.

The elimination of trans fat from the American diet is expected to cause reductions in diabetes, cholesterol problems, heart attacks, and heart deaths.
Increased trans fat consumption came about with growing use of "healthy" processed liquid oils (corn, soybean, canola, "vegetable"). Manufacturers needed a way to stabilize these fragile liquid oils and in some cases solidify them (think margarine). Food refiners chemically altered them with hydrogenation to form trans fats that would last longer.
Eventually, research confirmed that "healthy" hydrogenated fats were unhealthy, but experts still promoted
partially
hydrogenated fats as a good choice. Finally, experts have recognized that "healthy"
partially
hydrogenated oils are unhealthy also because trans fats at any level increase health problems.
What now?
The change is not official yet. Food manufacturers and their "experts" will have a chance to voice their opinion. Fortunately for them, a new type of fat has been created by food scientists- "interesterified fat". Sound yummy? We recommend you avoid trans fats and processed oils, and eat
good fats
- butter, olive oil, coconut oil...