Begin Each Day With Gratitude...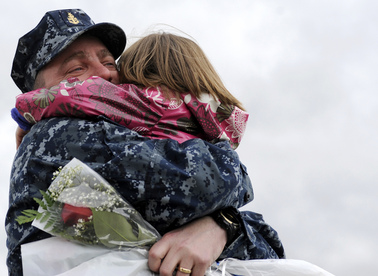 Showing gratitude is a great way to start your day.
You will get off to a positive start on your day by taking a few moments to think about all the things you are thankful for... family, friends, home, health, security, freedom.... This is a good way to begin your day-- focusing on positive thoughts of gratitude-- thankful for your blessings.
Here are a few specific activities to show your gratitude:
You can list everything you are thankful for and be uplifted by the length of the list! You can begin each day by reading this list and adding more things to it.
You can think of the people you are thankful for and plan to thank them for being an important person in your life.
You can applaud people you see who do something good and let them know you appreciate them.
You can send a thank you note to someone... consider complimenting them for what they do and who they are.
You can list the five people who have made a big difference in your life and plan to share your thankfulness for the difference they made... by letter or in person.
You can offer prayers of gratitude.
You can learn to see the positive in everything, even the challenges that help you grow as a person.
You can think about your opportunities to help others, the purpose in your work, the differences you have been able to make in others lives... and be thankful for each of these meaningful opportunities.
When you take the time to begin each day with gratitude, you will expand your vision of yourself and your vision of your world. You will be greeting each day with positive expectation and you will naturally expect more good things to come into your life.
Quotes on Gratitude
We must find time to stop and thank the people who make a difference in our lives--
Gratitude is not only the greatest of virtues, but the parent of all others.
-- Marcus Tullius Cicero
Gratitude is the fairest blossom that springs from the soul.
-- Henry Ward Beecher
We can only be said to be alive in those moments when our hearts are conscious of our treasures
.-- Thornton Wilder
Be well,
Dr. Rick McMichael, DC
---
---