Attract Positives with Positives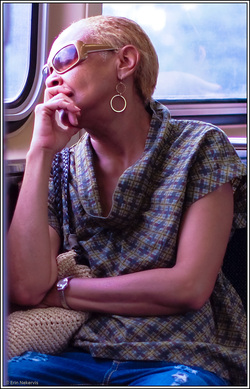 Attract positives with positive thoughts.
The
Law of Attraction
is a very important key to our success or failure. The law says that you will inevitably attract into your life the people and circumstances that reflect your most dominant thoughts. Author Brian Tracy says you are a "living magnet." Your thoughts, especially the ones charged with emotion, have great attraction power.
Your thoughts have great attraction power
Decide what you are passionate about, what you want to accomplish, what you want to attract... and think about these things regularly. Get excited about them. Tracy says,
"When you change your thinking about yourself and your possibilities, you will attract into your life the forces necessary to turn those big thoughts and ideas into real-life experiences."
Here are a few quotes on the
Law of Attraction
:
"
Our subconscious minds have no sense of humor, play no jokes and cannot tell the difference between reality and an imagined thought or image. What we continually think about eventually will manifest in our lives."
~~ Robert Collier
"Let a person radically alter his thoughts, and he will be astonished at the rapid transformation it will effect in the material conditions of his life."
~~ Napoleon Hill
"Whatever we plant in our subconscious mind and nourish with repetition and emotion will one day become a reality."
~~ Earl Nightingale
Apply the law of attraction in your life... to create your positive future. Think healthy thoughts to attract healthy ideas and circumstances. See yourself happy, healthy and successful. Allow your positive thoughts to move you to positive actions. Positive thoughts and actions, persistently applied, will result in successful achievement of those things which you are most passionate about.
Magnetize the positive!
Be well!
Dr. Rick McMichael
_
---
---