5 Reasons to See a Doctor of Chiropractic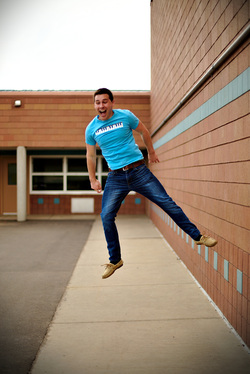 See a Doctor of Chiropractic to reduce your pain and stress.
1. Chiropractic adjusting from a Doctor of Chiropractic is recommended.
Spinal manipulation is one of the only recommended treatments for acute (new)
and
chronic (old) back pain based on current research, and the vast majority is performed by Doctors of Chiropractic. The American College of Physicians and the American Pain Society (associations of medical professionals) released
guidelines for back treatment
based on a review of the research. Acetaminophen and non-steroidal anti-inflammatories were the only other treatments they recommended for both new and old back pain. Spinal manipulation has the added advantage of being safer than these common medications (see #3).
2. Research shows chiropractic adjusting is effective.
Chiropractic adjusting has shown to be effective for back pain, neck pain, headaches, and other neuromusculoskeletal problems. Multiple studies have shown reduced pain and improved function in patients receiving chiropractic care for joint, muscle, or nerve problems. The results have been favorable when comparing chiropractic to other treatments like medication, surgery, and physical therapy. Studies have shown great patient satisfaction and cost savings with treatment from a doctor of chiropractic.
3. Chiropractic care is safe.
The health care community is increasingly worried about the underestimated
dangers and long-term overuse
of common medications like aspirin and Tylenol, as well as the abuse of addictive pain medications. Even surgeons are concerned about the overuse of surgery, which carries higher risks and often no more long-term benefit than conservative chiropractic care. Even improper exercise or overactivity can make an acute condition worse in some cases. Research has shown that chiropractic treatment is one of the safest ways to reduce pain and improve function. Doctors of chiropractic are trained to identify patients that may require especially gentle types of adjusting or those that need to be referred for additional diagnostic testing or other types of treatment.
4. Doctors of chiropractic are natural health & wellness experts.
Doctors of chiropractic spend time coaching patients on avoiding health risks and living a healthy lifestyle, which research increasingly notes is very important. We have seen patients greatly improve their health after only three weeks of improved eating habits. Proper nutrition and healthy activity is key to living a healthy life, and doctors of chiropractic are experts in these areas.
5. When nothing else works, chiropractic can.
Doctors of chiropractic often see patients who have tried everything – over-the-counter medications, prescription drugs, injections, physical therapy, and/or surgeries. They may have had specialized x-ray studies, MRIs, or CT scans performed. They have tried everything they can think of except chiropractic. Maybe they just didn't know about chiropractic care until a friend or family member recommended it. However, often within a few chiropractic visits, they wish they had tried chiropractic much sooner. There's nothing more satisfying than seeing a patient who has struggled with a problem for months or years, get their function back with safe, conservative treatment approaches.
Our bodies are made to heal on their own, and with the right support they often do. Conservative chiropractic care can be complimentary to other types of treatment and may help you even after other treatments have failed. If you have a new injury, chronic health problem, or just need some wellness coaching, give us a call at (330) 492-1010 to see how our doctors of chiropractic can help you.
---
---