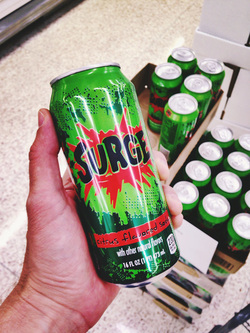 Still think your sugar-sweetened beverage won't hurt you? It may kill you based a recent study published in
Circulation Journal
. Put down the pop and toss the sweet tea.
Researchers looked at studies linking sugar consumption and various chronic diseases to make the best estimate of annual deaths related to sugar-sweetened beverages. Here's what they calculated for those drinking sugar-sweetened beverages:

133,000 annual deaths from diabetes

45,000 annual deaths from cardiovascular disease

6,450 annual deaths from cancer
These conditions cover only a fraction of the health problems linked to sugar consumption, and include only beverages not sugary foods. They also excluded store-bought fruit juice, which has been found to cause harmful effects comparable to soda. These numbers likely underestimate the harm from sugar.

While Americans have been told to focus on cutting fat, we've largely overlooked the bigger problem - sugar. Start reducing your sugar intake today and don't think artificially sweetened beverages are any better for you. Don't let sugar-sweetened beverages kill you.