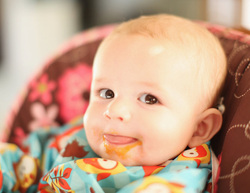 We've all heard about the overuse of antibiotics leading to superbugs, but now there's another reason to limit the use of antibiotics in children - arthritis.
Medpage Today reports on a recent study that looked at children and the development of juvenile arthritis
. The study found that "children who had been given at least one course of antibiotics had double the risk of [juvenile arthritis]." The researchers found no link between untreated infections and juvenile arthritis.
Increased rates were only seen in children treated with antibiotics.
This study confirms prior research showing antibiotics damaging the mix of good microbes in a child's body. Their damaged system is then more likely to develop auto-immune problems where the body's immune system attacks itself. In the case of juvenile arthritis, the body's immune system seems to attack its joints.

Antibiotics should only be used when needed or they may lead to serious future harm. It's also a good idea to restore the good microbes with probiotics, prebiotics and fermented food to help build a healthier immune system. If you are not sure when or when not to use antibiotics, click here for more info.