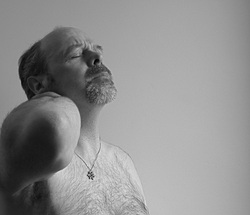 A recent
analysis of Optum insurance data
concluded, "spinal manipulation is the single service that -- if
not
included during management of a non-surgical spinal episode -- will lead to higher total episode costs. Optum data, which covered a two-year span, projected a total
savings of $1.3 billion had its reported 14.7 million non-surgical spinal episodes begun with chiropractic care
."
"Chiropractic care advances the opportunity for optimal outcomes across care delivery, quality and cost"
The data from patients covered under Optum insurance plans showed that when spinal manipulation is performed "within the first 10 days of a spinal episode, results include:
Reduced overall episode costs
Lower frequency of imaging, injections, prescription medications and surgery"
"Musculoskeletal conditions rank amongst the costliest in health care and are a top concern for all stakeholders – patients and payers, alike," states Gerard Clum, DC, spokesperson, F4CP. "Doctors of Chiropractic (DC) provide evidence-based, cost-effective care, which includes spinal manual care appropriate for the management of these conditions and other health concerns."
Imagine the billions saved if all insurers, Medicare, Medicaid, Military, Veterans Administration and other health care systems recommended trying chiropractic treatment first for spinal problems (not to mention extremity problems); and more importantly the reduced suffering.