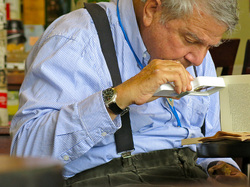 The medical community has not always acknowledged the benefits of chiropractic treatment, but that is gradually improving. Medical institutions and organizations are increasingly recognizing the value of chiropractic. Some medical treatment guidelines even recommend trying conservative chiropractic treatment before trying more invasive medical treatments.
An online article published by
Harvard's Medical School describes chiropractic treatment and its benefits
:
"Most research on chiropractic has focused on spinal manipulation for back pain. Chiropractic treatment for many other problems—including other musculoskeletal pain, headaches, asthma, carpal tunnel syndrome, and fibromyalgia—has also been studied. A recent review concluded that chiropractic spinal manipulation may be helpful for back pain, migraine, neck pain, and whiplash."
It's good to see more positive information about conservative treatment like chiropractic that has been shown to be safe, effective, and low cost. More patients should experience the benefits of chiropractic treatment first, before trying more invasive medical care.