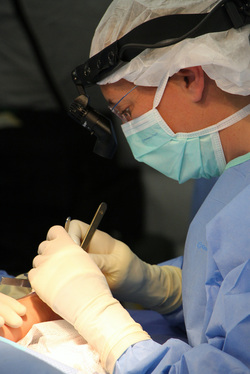 Medpage Today
reported on a recent study linking knee surgery to increased rates of arthritis. Individuals with knee pain who had undergone knee surgery were significantly more likely to experience loss of cartilage
,
developing arthritis of the knee.
Radiologists examined imaging of patients with knee pain for signs of arthritis. All of the knees showing signs of arthritis were those that had undergone surgery, while none of the 354 patients who avoided surgery developed arthritis.
They reported, "Individuals with knee pain who undergo surgery to repair meniscus cartilage tears often develop osteoarthritis in that knee within a year of the operation..."
"...the type of surgery was not apparent from the records accessed for the study but [researchers] believed that most of the procedures were performed through arthroscopic rather than open surgery."
With current research on arthroscopic knee surgery finding no significant improvement compared to sham (fake) surgery, this study provides more reason to try conservative treatment first and only choose surgery with caution.