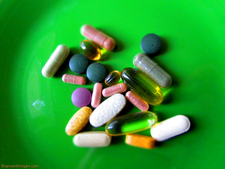 Some argue America's patent system for medications unfairly allows drug companies a monopoly to make billions in profit while restricting access to new medication, while others argue it's a fair bonus to encourage drug companies to manufacture new medications.
Regardless of what consumers think, drug companies apparently feel a monopoly that allows them to makes billions off a single blockbuster medication in one year is not enough. Recent court battles illuminate drug company schemes to extend their medication monopolies beyond the normal patent to produce billions more in profit.

Drug Companies Can Pay to Extend Their Monopoly

The idea behind drug patents (which exclude competitors from selling similar products) is that they last long enough to give companies time to benefit financially from their newly created medication. Then the patent expires, and competitors can make generic versions that tend to be dramatically cheaper. Drug companies have been using a strategy called "pay to delay" to extend their monopolies by paying generic competitors who promise not to sell competing medications. Medpage Today reported on a court case that ruled these anti-competitive payments are allowed. It's win-win for big drug companies and their competitors, but what about the patients?

Drug Company Forced to Maintain Access to Medication

Drug companies were not so successful in their attempts at another money-making scheme. Reuters reported:

"A U.S. judge ruled on Thursday that Actavis Plc must continue to sell its Alzheimer's drug [set to lose patent protection next year] in a lawsuit alleging that the company was scheming to limit generic competition while it launched an extended-release version of the widely used drug...
The company planned to withdraw Namenda IR from the market in August to focus sales on its new but similar drug, called Namenda XR, which is taken once instead of twice daily, according to the lawsuit...
The move, also called a 'forced switch,' asks doctors to transition patients to Namenda XR, which will not face generic competition for years."
These schemes are pervasive throughout the drug industry (as well as billion dollar fines and settlements). It's apparently hard to do what's right for patients when the alternative is making billions of dollars. The best response is making healthy lifestyle choices so you can live a long and healthy life without medications. Start now by eating better and being active.