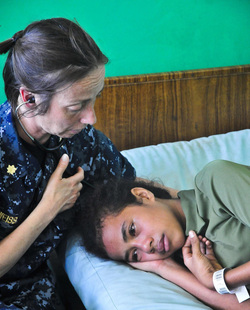 The risks associated with antibiotic use in children continues to grow as new research finds a strong link between antibiotic use and the development of arthritis in children.
Medpage Today reports, "
Children who were exposed to antibiotics had an increased risk of developing juvenile idiopathic arthritis (JIA)...any
antibiotic use was associated with more than twice the risk of JIA
."
Antibiotics are made to kill microbes throughout the body, but end up killing helpful bacteria with the harmful bacteria. Researchers noted this disruption of healthy bacteria has been linked to multiple autoimmune diseases..."including rheumatoid arthritis and inflammatory bowel disease, and exposure to antibiotics has been linked with inflammatory bowel disease in children."
The researchers went on to note that 25% of antibiotics used for children are for respiratory infections and are not needed.
For a reminder of when antibiotics should NOT be used (common colds, flu, runny nose, bronchitis, fluid in ears, etc.) click here.
To keep you and your children healthy, avoid antibiotics whenever possible and include
probiotics or fermented foods
in the diet to make sure there is plenty of good bacteria in the gut.