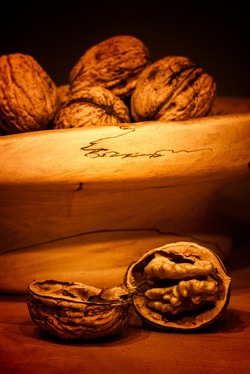 A recent study confirmed the benefits of eating a handful of nuts daily, showing a significant reduction in risk of death from heart disease, cancer, or other causes.
NBC News reported, "
And not only that, nuts seem to help keep the pounds off, the team at Dana-Farber Cancer Institute, Brigham and Women's Hospital, and the Harvard School of Public Health found.
'The most obvious benefit was a reduction of 29 percent in deaths from heart disease — the major killer of people in America,' said Dr. Charles Fuchs of Dana-Farber, who led the team. 'But we also saw a significant reduction — 11 percent — in the risk of dying from cancer.'
Studies have found that people who eat nuts have all sorts of biological benefits: less inflammation, which is linked to heart disease and cancer; less fat packed around the internal organs; better blood sugar levels; lower blood pressure — and even fewer gallstones."
Nuts are great for a convenient snack or meal on the go.
They provide a tasty package of healthy fat, protein, fiber, and other nutrients. The healthy fats will keep your energy level up and keep you satisfied longer than something made with grains (crackers, cereals, corn chips, etc.) Mix it up and enjoy a variety of different nuts in your diet to add years to your life or life to your years.