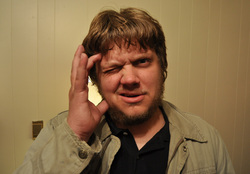 As part of
National Chiropractic Health Month
, we take a look at one the biggest issues affecting patient's ability to heal from injuries -
delaying treatment
.
The National Institute of Health notes pain affects more Americans than diabetes, heart disease and cancer combined.
Why do so many Americans experience chronic pain?
It's common to wait after an injury to see if it will go away on its own, but waiting too long only makes it harder to bounce back. Research confirms that waiting more than 7 days to treat an injury increases your risk of chronic problems.
But why? It's all about how the body heals from an injury:
Initially, inflammation increases at the site of an injury. This means swelling, redness, warmth, and PAIN. Inflammation increases over 1-3 days, which explains why pain may not be immediate but can build after a day or two. Frequently, the pain and inflammation will start to reduced after a few days - this is where you can get in trouble...
Within a week of injury, the body starts repairing soft tissues with fibriotic scar tissue. Picture normal muscles and soft tissues as nicely organized fibers lined up next to each other. Now picture scar tissue as a tangled nest of fibers trying to patch up a hole. Pain may be fairly well controlled at this point, but as scar tissue builds, increased stiffness and joint restrictions can develop. If scar tissue develops enough to restrict a full range of motion in a joint, it's only a matter of time before pain and inflammation return -- because the joint can't function correctly.
Moral: Don't delay treatment more than one week or the risk of chronic problems
increases
Chiropractic treatment is key to not only reducing pain and inflammation, but also
improving scar tissue function so your joints are moving correctly again. The key is healthy movement. Chiropractic adjustments help the scar tissue align and reorganize to be more similar to your body's normal healthy soft tissues. This reorganization process can take months, but chiropractic care tends to accelerate this natural response.
Don't rely on pain as your only indicator of health. If you pay attention to how well your body is moving and functioning
, you may be able to avoid the pain in the first place.