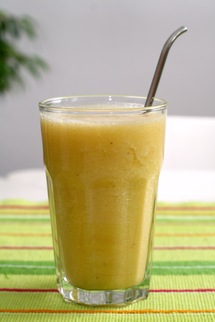 How "natural" is your juice?
Would you expect processed corn fiber to be added to juice marketed as an "all natural" "100% juice smoothie"? Would you expect synthetically manufactured vitamins to be tossed into your "all natural" beverage? How about industrially made "natural flavors"?
Pepsico's recent 9 million dollar settlement of a lawsuit demonstrates how little the "natural" label means when it comes to marketing food and drinks in the United States.
While Pepsico led customers to believe its Naked Juice contained nothing but 100% fruit and vegetables, they were adding other surprising ingredients. Pepsico agreed in the settlement to no longer use the term "natural" for its Naked Juice, but it's unclear whether they were actually in violation of the
extremely vague regulations regarding "natural" foods
.
"All Natural" is a term regulated for meats and poultry -- containing no artificial flavors, colors, or chemical preservatives. This leaves food producers a wide opening to claim foods as "natural" when added chemical compounds can be found somewhere in nature.
We generally recommend skipping the marketing terms and looking directly at the ingredient list, but this recent settlement shows even the ingredient list can be misleading. The easiest food to trust is what you make at home. Then next best choice would be foods made by small companies that really care about the product they are selling. Otherwise, you may end up with synthetic additives in your "natural" juice.